What is "Crafting Community"?
October 5, 2016
With the entry deadline for Crafting Community: SDA 2016 Inaugural International Exhibition in Print drawing closer (October 15th), I wanted to take a moment to share what "Crafting Community" means to me. The world of fibers & textiles is a tight knit (pun intended) field. Once you start meeting people, you realize how truly connected everyone is. Every time I go to a show, conference, or workshop, I find more and more people who know each other. Everyone is so intertwined (pun still intended), willing to share their experiences, interests, and expertise in whatever ways they can. This generosity is a core strength I've seen and experienced within the fibers & textiles community: a willingness to create a critical dialogue about our passions and support each other in any shape or form to accomplish our creative endeavors.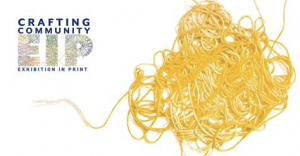 The word "craft" implies a high level of skill, knowledge, and experience acquired over a period of time. Creating well-crafted works of art, much like a community, requires dedication, patience, and an understanding of what is needed to advance. We grow by diligently working with our chosen materials, learning from experimentation, and sharing the results of our research and labor.
Since starting my position as Assistant Editor here at SDA in July, I have felt an inspiring sense of support from my coworkers as well as members from all around the world. I joined SDA a few years back as a graduate student trying to find my place in the art world; only now do I realize how big of an impact it has made on me. This newfound sense of community feels so welcoming, even though I have barely scratched the surface of getting to know our members.
The goal of this special EIP issue of the Journal is to promote the amazing work that our global community is creating, but also to bring us closer together. Choosing to participate allows us to have this experience together, regardless of where we may be in the world. Rather than an ephemeral physical exhibition in one location, this exhibition-in-print issue survey of our collective talents and accomplishments will exist in both print and digital editions for all textile-art lovers to enjoy for years to come.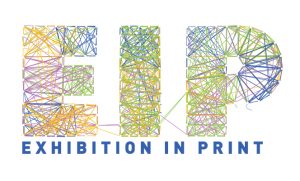 Founded in 1977, Surface Design Association will celebrate its 40th anniversary in 2017! With the help of thousands of dedicated artists, educators, students, curators, writers, and collectors, this organization has stood tall and made its mark as a textile & fiber hearth around which we can all congregate, sharing both like and opposing ideas to strengthen the scope of our ever-broadening field.
– Lauren Sinner
---
Exhibition in Print Reminders:
• Click here to apply!
• Entry Deadline: Saturday, October 15th, 2016
• Notification of Acceptance: Monday, November 7th, 2016
• Selected artists provide high-res images for publication: Monday, November 21st, 2016
• Publication of Winter Journal: Friday, December 23rd, 2016
• Cost: $20 entry fee for members, up to 3 artworks // $45 entry fee for non-members, up to 3 artworks (Works should be completed on or after January 1, 2013. SDA encourages established, emerging, international and student artists to participate.)
8 awards of excellence will be given out in the categories of International Innovation, Next Generation (Student Award), Surface Design, Conceptual Craft, Craft & Community, Figure & Fiber, Tradition In Technique, and Innovation In Technique. The winners of these awards will have a feature article included in the Winter Exhibition in Print Issue of Surface Design Journal.
The EIP is Juried by Mark Newport (Artist-in-Residence and Head of Fiber at the Cranbrook Academy of Art, Michigan) and Marci Rae McDade (editor of Surface Design Journal). Mark Newport is also a featured artist in the upcoming Fall "Mending" Issue of Surface Design Journal.
---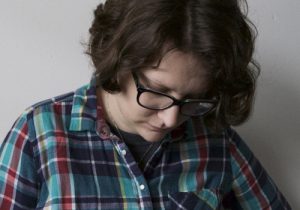 Lauren Sinner is the Assistant Editor of Surface Design Journal, and an artist, curator, educator, and writer based out of Portland, OR. She will be the "Emerging Voices" artist in the upcoming "Mending" Fall Issue of Surface Design Journal as well as Curator-in-Residence for the year at MFA Applied Craft + Design's Furthermore Gallery space.
Tags:
Art Wear
,
Beadwork
,
Conferences
,
Creative Process
,
Crochet
,
DIY Craft
,
Dyes
,
EIP
,
Embroidery
,
Encaustic
,
Exhibitions
,
Felt
,
Fiber
,
fiberart
,
Juried Show
,
Member Buzz
,
Member Profiles
,
Mixed Media
,
Natural Dyes
,
Quilts
,
Resources
,
Sculpture
,
SDA Community
,
SDA Journal
,
Textile Design
,
Textile Travel
,
Weaving